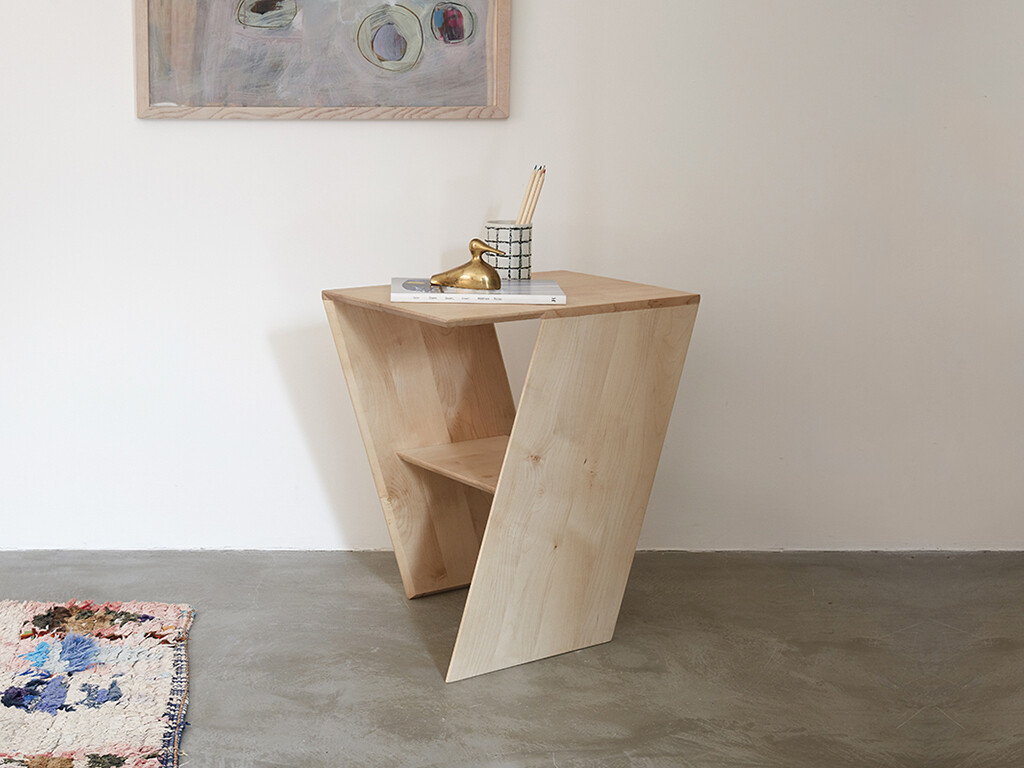 Slant Side Table
SKU 00002
Product Details
NATURAL SOLID WOOD
Available in walnut, oak, or maple (dark, medium, or light wood shades) to complement the other furniture and accent your interior design style perfectly. We source the highest grade hardwoods form the best suppliers in the UK to make your Slant Side Table.
MINIMAL DESIGN
light and understated, the form fits in with your room style. Great as a side table in your living room or as a pair of bedside tables. It's linear, architectural shapes look amazing from every angle.
FINISH
For a strong and natural protection we make a finish based on a traditional Danish furniture recipe of whipped soap flakes. After several coatings it builds up into a beautiful sheen and provides a natural barrier for daily protection. It's also very easy to reapply if you want to freshen it up down the road.
DESIGNED BY CABINETMAKERS
Wood is a natural material which must be understood to produce well-made furniture. Our pieces are designed by cabinetmakers who actually work with the wood daily and understand it's movement, strengths, and weaknesses.
BUILT TO LAST, NOT FOR FAST PROFITS
We are very against fast furniture and so we build our's from natural wood using traditional techniques here in the UK.
SUSTAINABLE
We constantly monitor our supply chain to make sure we are sourcing our woods ethically and minimising our carbon footprint. But we also go one step further to guarantee we replace more than we use so for every product we sell we plant a tree in a managed woodland to ensure that they grow safely and go on to capture carbon and be enjoyed for many generations to come.
DELIVERY
UK within 3 – 4 weeks.
RETURNS
If you change your mind or are unhappy with the product just send it back to us within 30 days for a full refund.
---
Natural materials, minimal design, expertly constructed for a lifetime of daily use.
Save this product for later