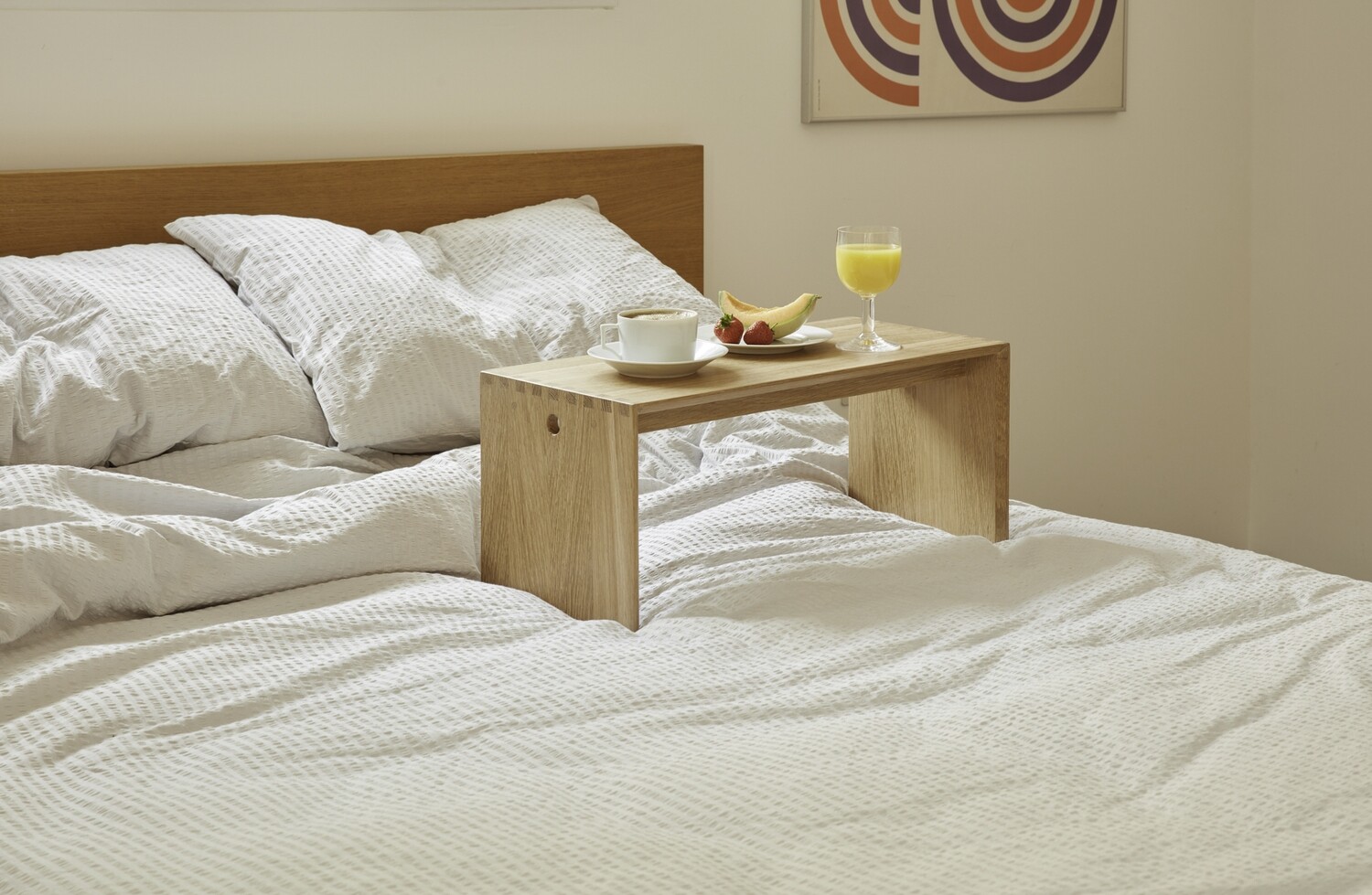 Utility Step
SKU LL07
Product Details
Materials:
Solid white oak.
Construction:
Dovetail joints lock the sides in place to stop racking and stabalise movement.
Two 'ribs' brace the underside to strengthen the long surface.

Side thumb holes let you feed cables through for charging your phone when in use as a table, or for carrying as a tray.
Design:
A most useful piece of furniture: part stool, side table, tray, toddler seat, step-up, and really whatever else you can throw at it.
Delivery:
UK within 5 - 7 days.
Returns:
If you change your mind, just send it back to us for a full refund
---
Natural materials, minimal design, expertly constructed for a lifetime of daily use.
Save this product for later